Redfield Resources is a company that specialises in Blue Collar & White Collar permanent, labour hire and contract recruitment services.
Our services support the following sectors: Mining & Resources (Underground & Surface), Drilling, Construction & Infrastructure, Engineering & Maintenance and Facilities Management. At Redfield Resources, we realised that the need for professional services that are tailored to your business and specific needs are pivotal for your future success. Whether you are a small company or a large multination organisation, we are the solid foundation that you can rely on.
Redfield Resources is based in Perth, Western Australia and through our many networks operates on a global scale. Whether you are seeking temporary / labour hire recruitment services or permanent executive professionals we have the experience and knowledge to support your business.
The recent transformation of the global economy will see businesses have a need for new leaders to rise and lead the way. Redfield Resources has the experience of the past along with a vision of the future.
Partnering with Redfield Resources will ensure we build the future together.
In partnering with your business, Redfield Resources is able to truly understand the company's history, people, culture and what is intended for the future. After all, if we know nothing about you or your business, how are we going to support it?
The Directors of Redfield Resources have devised an internal reward system that far surpasses all of its competitors on a global scale. Our ethical and moral approach towards rewarding our staff for their hard work and commitment ensures that they will always strive to outperform their competition. After all if we look after our staff they will ultimately look after our clients. This scheme has been defined by Redfield Resources as 'Reward without compromise'. 
We are a humble company that seeks not to compromise our reputation and our clients trust, but rather to be the best at what we love to do.
Who We Are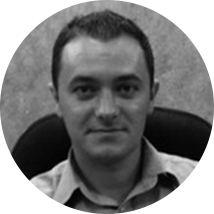 Andrei Sarpe
Managing Director
After pursuing a career as a professional football player, Andrei returned to Australia at the age of 21. He studied Business Psychology for 3 years and at the age of 24, was approached to be part of a small recruitment firm in Perth.
This was when Andrei found his true calling and within a very short amount of time was asked to take a senior position within this organisation. After securing some of Australia's and Asia's largest contracts and clients along with an individual annual turnover of $30 million, Andrei was head hunted by the world's second largest recruitment company to establish their offices in Perth, Western Australia. 
Following a successful tenure of 4 years as Partner and General Manager with one of Australia's leading firms, Andrei decided that the time was right to follow his dream; Introducing Redfield Resources.