Stephanie has worked in Trades related roles over the course of the last 10 years and has always enjoyed it. After much research into the Drilling Industry Stephanie was very keen for a career change and Drilling seemed perfect.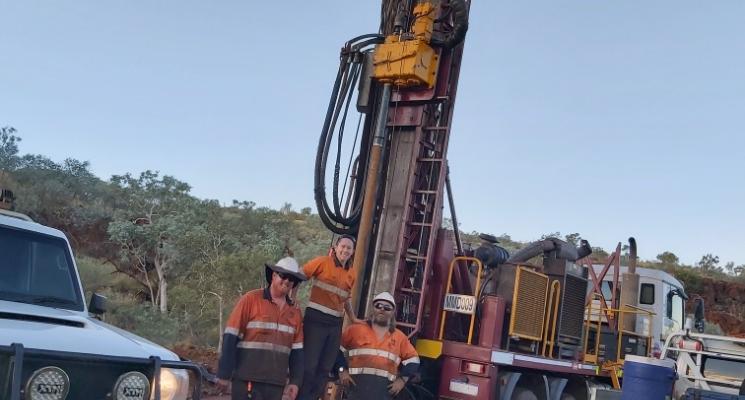 After securing a role as a Driller's Offsider at a highly regarded client of Redfield Resources, she has fitted in perfectly with her colleagues. Stephanie says there are a lot of preconceived ideas about women working in Drilling from the research she had done but to be honest its not like that at all.
'I believe many women are more than capable of doing this job but the stigma that it is for guys only stops them from giving it a go. I have always worked in male dominated environments so it didn't put me off at all.' Says Stephanie. 
She loves the exploration side of things and is more than happy with the physically demanding side of it. Stephanie says it does help that her co-workers are fantastic and have been more than welcoming to have her on board. 'Its hard work and actually more technical than I thought it would be, I'm very happy to have made the move!'
Back to Articles