A big congratulations to Keith and his son Jamie who have just collected their Refer a Friend bonus of $2,500!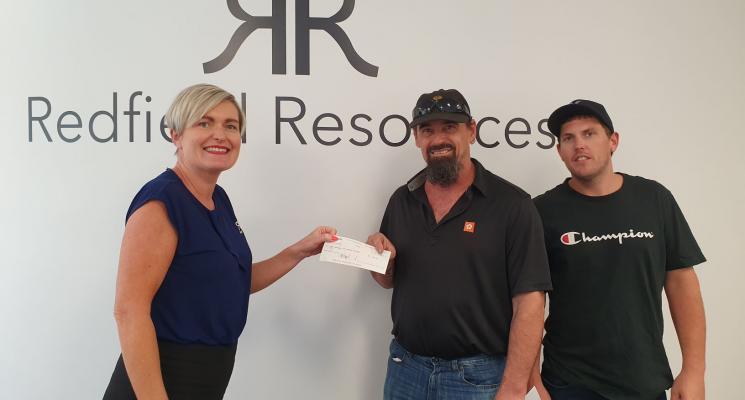 Keith joined Redfield Resources at the start of January as an Experienced Level 2 Offsider working on an Underground Diamond rig. Keith proved his skills in drilling and through his hard work he was later offered a permanent, full time position as a UG Driller with one of our fantastic clients!
Wanting to keep it in the family, Keith mentioned to us that his son Jamie was also very keen to join the Drilling Industry as an entry level Driller Offsider. Jamie joined Redfield Resources in June and he is loving his new career choice.  
Here is our Drilling Coordinator Victoria, presenting Keith and Jamie with their referral voucher. Victoria and Keith have worked together previously so they were both very happy to catch up again and discuss the industry.
Congratulations guys, don't spend it all at once! 
Back to Articles