Redfield Resources is committed to the provision of a safe and healthy environment for all persons in its offices and project workplaces.
Our commitment is based on the principle that all accidents and incidents are preventable.
Employees at Redfield Resources are empowered to work together as a team; to implement our people orientated safety and health program. Each person is responsible and accountable for the success of the safety and health management program objectives.
Redfield Resources management understand their "Duty of Care" obligations for the prevention of workplace accidents injuries and illnesses and is committed to the safety of employees, clients, contractors and visitors. In line with this commitment, Redfield Resources will ensure compliance with proper work practices as determined by the safety management systems, which are integral to the company operational procedures.
All Redfield Resources employees are expected to comply with the requirements of the Health Safety and Environmental Management System (HSEMS), the key elements of which are contained in this Health Safety and Environmental Management Plan (HSEMP) the information provided in the HSEMP provides the framework for Redfield Resources to achieve the objectives in the areas of occupational health, safety, environment engagement.
The HSEMP is structured, and has been developed in accordance with the Redfield Resources HSEMS and the requirements of the relevant State Legislation.
Documented policy statements have been prepared by Redfield Resources that clearly define the strategic objectives for the effective control of and continuing improvement to health, safety and environmental issues throughout the company's operations. These statements have been authorised by the Managing Director to demonstrate commitment to these documented goals (Copies of these statements are available on request).
The Health Safety & Environmental Policies are displayed at the Perth office.
The following Redfield Resources policies will apply to all Redfield Resources employees located in Western Australia and communicated within the Redfield Resources Induction Program:
Workplace Health and Safety Policy;
Environmental Policy;
Rehabilitation Policy;
Workplace Bullying and Harassment Policy;
Drug & Alcohol Policy; and
Risk Management Policy/Procedure.
Continuous Improvement
The Health, Safety & Environmental continuous improvement action plan addresses non-conformance with health, safety and environment standards and inspection/audit findings. The Safety, Health & Environmental continuous improvement action plan identifies activities required to rectify non-conformances and develops task procedures and relevant training requirements.
The process of continual improvement is based on attaining health & safety standards through health safety and environment procedural awareness training, inspections and audits. Identified areas of non-HSE conformance are then corrected to meet the health & safety standards.
Continuous Improvement Flow Chart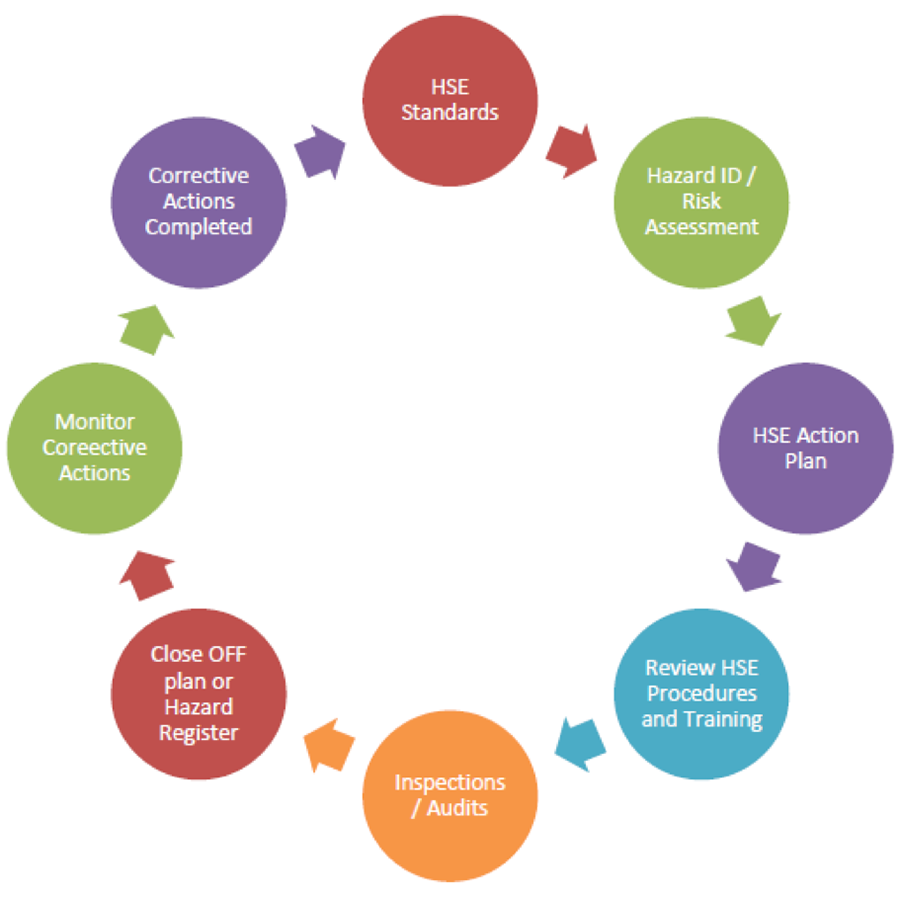 Risk Management
Redfield Resources shall apply appropriate control measures for the effective management of hazards and risks arising from work processes and activities.
The HSEMP details Redfield Resources' policy and procedure regarding risk and hazard management. These policies and procedures are an integral part of risk management for all operations. The risk management system shall assist in the identification; management and reduction of hazards and risks to all personnel, activities and the environment in which all Redfield Resources operates in.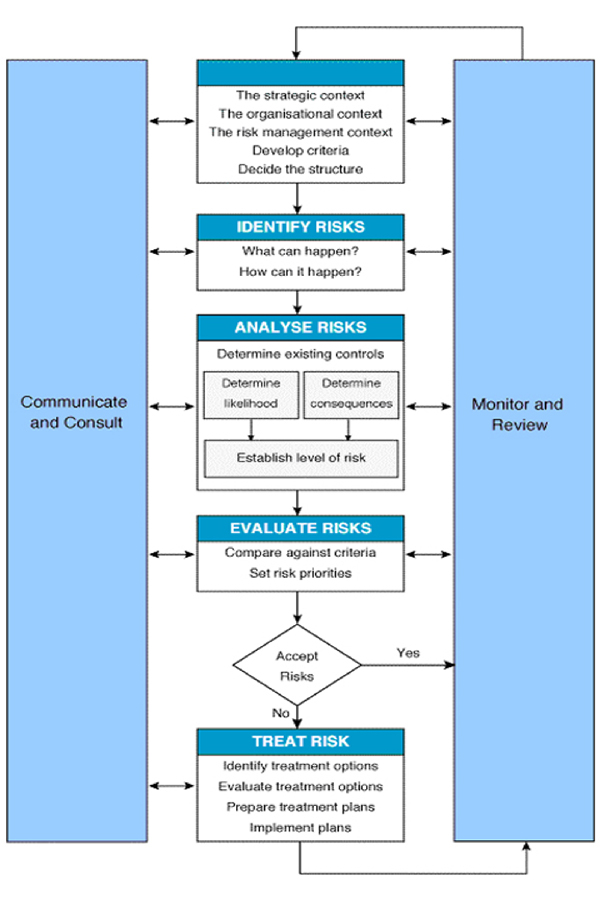 Figure – Risk Management Flow Chart